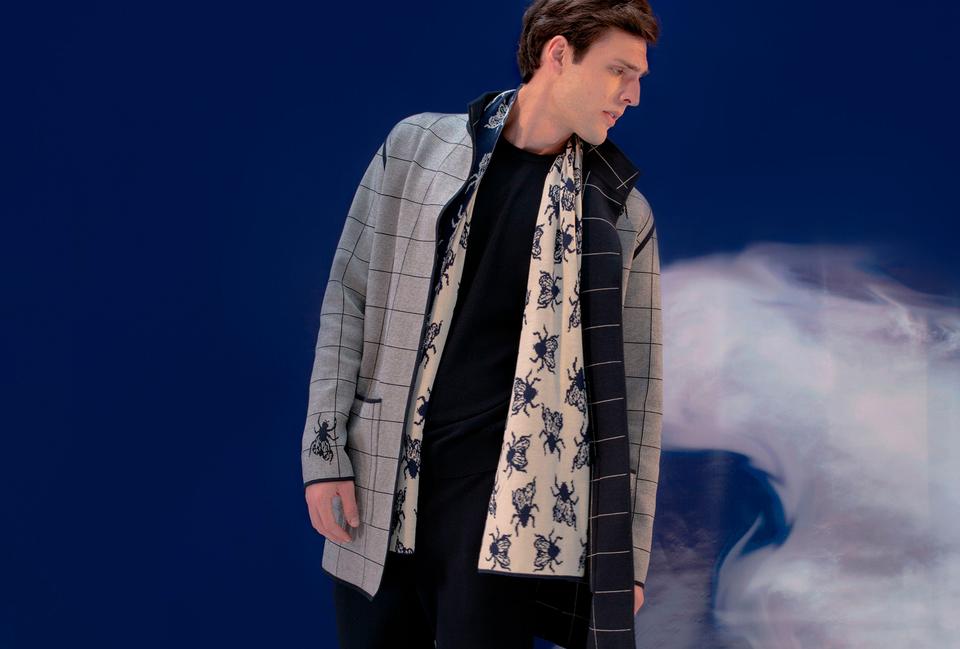 This collection is inspired by the bug print trend, in which insect prints are not lacking in risky, original and lively creations with neutral colors. Fly prints in patterns and squares are present in almost all the pieces of the collection, aimed at risky men, who express their authenticity and look for comfortable and versatile garments.
Their round neck sweater silhouettes, light coats, shawls, scarves and joggers have become perfect accessories for a special occasion or to be at home. The materials in this collection are characterized by their component of refined fibers and soft to the touch. The knitted fabric has been translated with our techniques, to a second skin.
The proposal exposes a neutral color palette, camel, black, gray, hydrangea blue tones, and bets on vibrant colors such as brick, and military green in the accessories, offering innovation in the men's line, without losing the DNA of the brand.