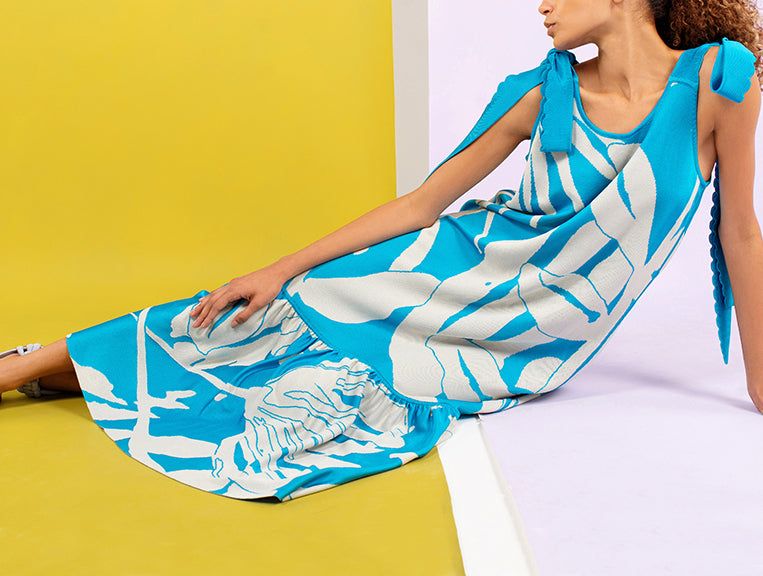 ​​Our most recent collection called 'Bloom Glaze' is a proposal inspired by the brushstrokes and watercolor lines of the North American artist Georgia O'Keefe. Each piece represents an authentic and cosmopolitan woman who is not afraid to be different, and feels comfortable in her own skin with timeless and comfortable garments.
The vibrant prints are born from the expressionist and romantic brushstrokes of watercolor paintings, and are reflected in the leaves, irregular flowers, and pomegranates that star in the collection.
Fluid silhouettes, dresses, kaftans, jumpsuits, coats, effortlessly chic wide dresses showcase an array of knits and color contrasts in a rich solids palette,blue,hawaian ocean,thistle down, fragola, bombay broen, ghee, vainilla, navy, and nuget gold.