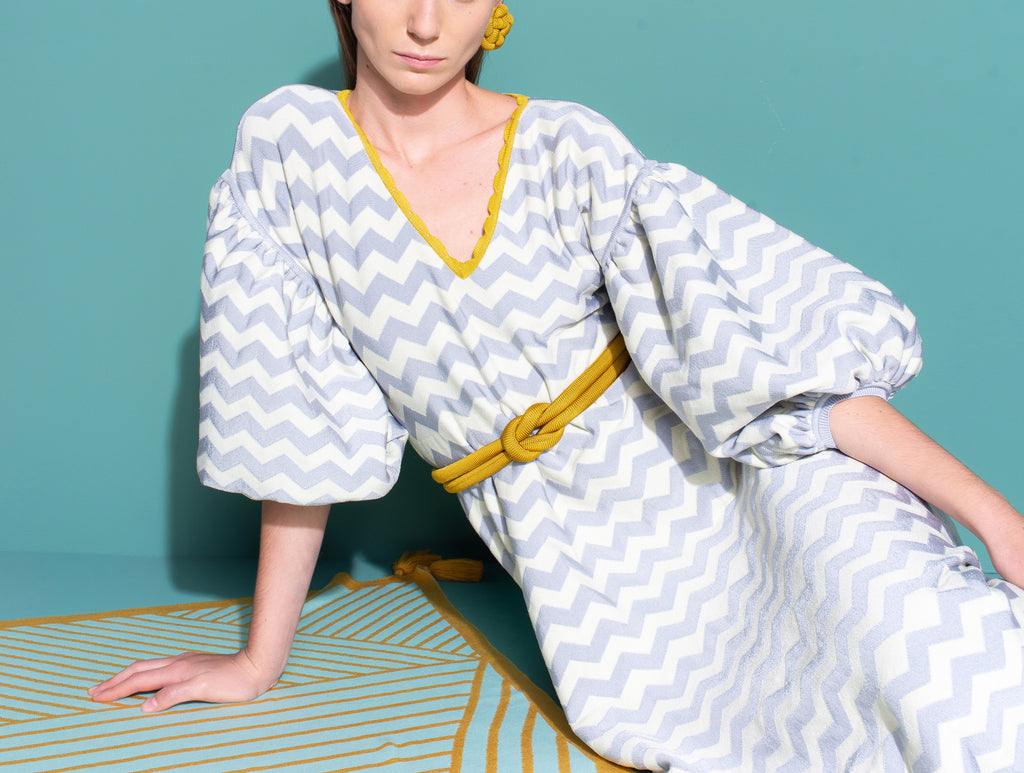 Inspired by the work of the North American artist Helen Frankenthaler

, Pepa Pombo's most recent collection, embody contemporary femininity, in comfortable, timeless and asymmetrical pieces.
Diagonal lines, zig zag and color blocks are present in vibrant prints.
Comfy silhouettes, basics, skirts, wide dresses, e

ffortlessly chic coats and dresses showcase an array of knits and

color contrasts in a rich pastel palette

, 
peach, ghee,
pink, cream tan, grey violet, sand, nacar and thistle down.
All the pieces feature the brand's signature knit in a variety of techniques and
many of them are reversible. Versatile and contemporary.