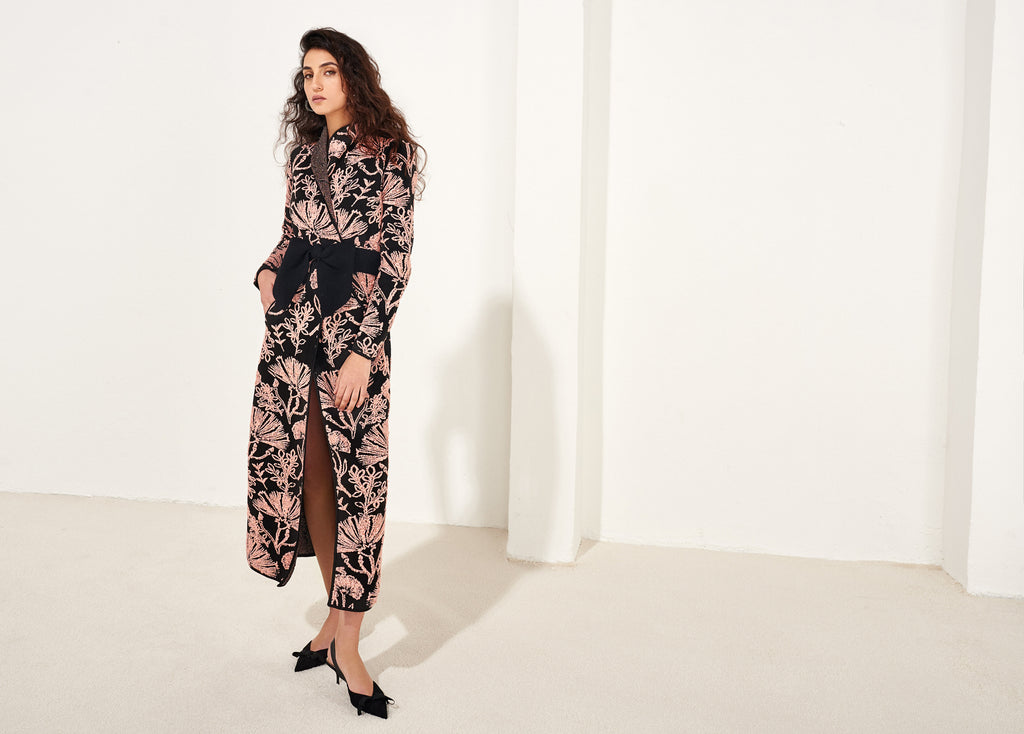 Inspired by the moorlands of Boyacá, Colombia, Pepa Pombo's most recent collection, Boavita Joy, is a celebration of the region's unique qualities. The frailejón plant, succulents and the espeletia particular to the páramo's vegetation are all present in the bold prints of this collection. 
Long duster coats, wide-leg pants, voluminous sleeved tops and effortlessly elegant dresses showcase a series of flower prints in a rich autumnal palette of mustard, black, maroon, navy blue, red, pink and fucsia.
All the pieces feature the brand's signature knit in a variety of techniques and many of them are reversible. Versatile and practical, each piece of the collection pairs well with other items in your closet.