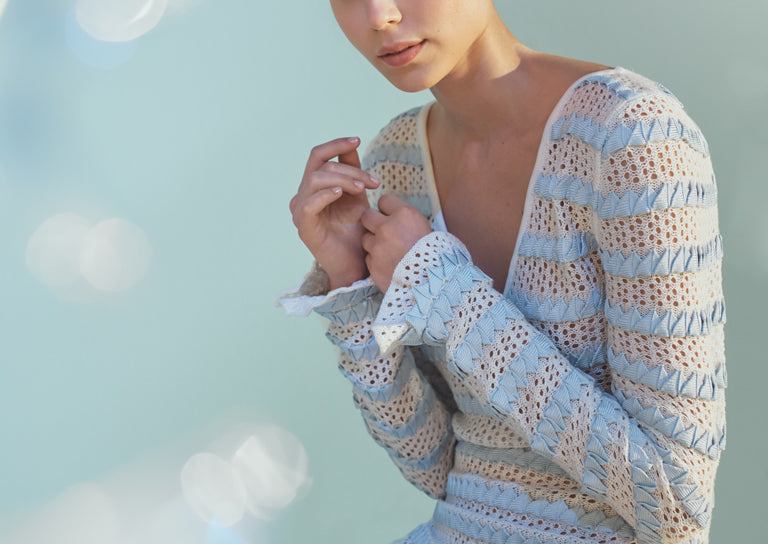 Inspired by the "Bonjour Tristesse" book, written by Françoise Sagan, Pepa
Pombo's most recent collection, embody the beauty of the meditarranean
coast. The floral and frutal prints, lemons, grapefruits, flowers, are all
present in the bold prints of this collection.
Overwhelmingly female silhouettes, lapel blazers, bodys, jumpsuits, shorts and
effortlessly elegant dresses showcase a series of knits and prints in a rich
summer palette of peach, navy, sand, illusion blue, ghee and pink.
All the pieces feature the brand's signature knit in a variety of techniques and
many of them are reversible. Versatile and practical, each piece of the
collection pairs well with other items in your closet.